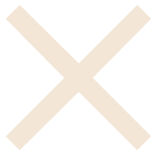 Book Your Visit
Grant Ross
General Manager, Lumberville General Store & Black Bass Hotel
Don't let the Scottish brogue fool you. Originally from Scotland, Grant proudly became an American citizen in 2019. Before joining us in Lumberville, Grant owned his own hotel near St. Andrews. He has been the leader of our team since 1998 when he helped to oversee the renovations of the Black Bass Hotel and Lumberville General Store. Grant turned his focus to overseeing the daily operations and management of our entire team. A master storyteller, Grant will regale you with stories of old that most area natives don't even know.
Allison Gilbert
Pastry Chef
Scones, muffins, and cakes oh my! Pastry Chef Allison's mouth-watering creations shine through with her signature items. From her flaky and soft Mixed Berry, Buttery Chocolate Chip, and Feta, Tomato & Spinach Scones, to her ridiculously rich Double Chocolate Cake with raspberries and chocolate truffles, to her traditional pecan pie - every item has a loyal following. Her fans also seek out her memorable holiday creations and specialty ice creams. Ally's passion and dedication developed at a young age and propelled her to get her Baking and Pastry Degree from The Culinary Institute of America. She leads a devoted team who work diligently to produce the finest quality pastry and gluten free items for both the Lumberville General Store and the Black Bass Hotel.
Fiona Ridout
Event Coordinator
Who better to help plan your wedding or event than someone who held her wedding day at the Bass? Fiona's husband appropriately proposed to her on the walking bridge and in 2019 she celebrated her special day at the Bass. Fiona was raised in England until as a young teen, her parents moved to Bucks County as it reminded them of their homeland. She was attracted to the historic appeal of the Black Bass and the unique country charm of the Lumberville General Store. She enjoys using her creative skills to coordinate memorable parties and events and working with brides to make their wedding vision a reality.
Kate Lear
Event Coordinator
An adventurous spirit at heart, Kate met her husband paddleboarding on the Delaware River. How appropriate that she helps to coordinate parties along the river at the Black Bass and Lumberville General Store! Kate is a multi-tasker who manages to juggle her two children, her new home and her passion for vegetable gardening along with coordinating special parties for our guests. A Bucks County native and Penn State graduate, Kate joined our team almost a decade ago. Her engaging personality and ability to meticulously organize events for all sorts of occasions has resulted in creating lasting, priceless memories for our guests.