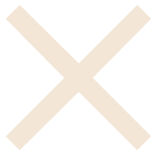 Book Your Visit
Coffee, Espresso, & Tea


Local artisan roasters meticulously roast our beans to our specifications. Ground daily, rest assured your coffee is fresh, unique, and gives you the boost you need.

Bean & Leaf

Brewed Coffee 1.75 (12oz) / 2.25 (16oz)

Dark, Medium, Decaf

Large Espresso 2.50

Café Americano 2.95 (12oz) / 3.50 (16oz)

Cappuccino 2.95 (12oz) / 3.50 (16oz)

Café Latte 2.95 (12oz) / 3.50 (16oz)

Flat White 3.50 (12oz)

Lumberville Red Eye 3.50 (12oz) / 3.95 (16oz)

Espresso topped with coffee

Hot Chocolate 2.95 (12oz) / 3.50 (16oz)

A deliciously decadent house arrangement

Café Mocha 3.50 (12oz) / 3.95 (16oz)

Espresso and hot chocolate

Organic Hot Tea Pot 1.95

Choice of English Breakfast, Sri Lankan green, decaf or our own Chai special blend

Chai Latte 2.95 (12oz) / 3.50 (16oz)

Special house blend
Brunch Menu

Monday – Sunday | 7 am – 4:30 pm



Daily Specialties $13.95

All specialties include seasonal fruit

The Bulls Island Breakfast*

Two eggs any style, your favorite breakfast meat, choice of toast and home-fried potatoes

Our Egg Sandwich*

Two fried eggs, American cheese and your favorite breakfast meat all on a toasted Kaiser roll with home-fried potatoes

French Toast*

Three slices of Texas Toast dipped in our egg and cinnamon mixture, grilled to perfection and served with maple caramelized banana, real maple syrup and your favoirte breakfast meat

The Big Breakfast Burrito*

Scrambled egg, sausage, ham, and bacon covered with cheese, wrapped in a flour tortilla and toasted on the grill to perfection

Omelet Du Jour*

Our fluffy 3 egg omelet with chef's choice of filling and cheese, choice of toast and our home-fried potatoes

Quiche Du Jour*

A choice of spinach or bacon and onion quiche served with a small green salad

Our Own Smoked Salmon on a Bagel

With caper cream cheese and pickled onions on your choice of a plain or everything bagel with side salad

The Lumberville Smashed Burger*

6 oz. beef burger served with lettuce, tomato, onion and American cheese on a toasted Kaiser roll with a side of French fries

Avocado Toast and Eggs*

Smashed avocado on toasted sourdough topped with two eggs over easy and a small green salad

Our House Roasted Turkey Sandwich

Whole wheat bread with our signature herb mayo, lettuce, tomato and onion with our side of the day

Grilled Vegetable Wrap

A mix of seasonal vegetables grilled and tossed with garlic and herbs, nestled in a flour tortilla with romaine and swiss with our side of the day

Grilled Chicken Caesar Salad*

Romaine, cherry tomatoes, shredded parmesan cheese, focaccia croutons and our house-made Caesar dressing

Cajun Fried Baja White Fish Tacos

Three tacos topped with pickled cabbage, tomatillo salsa, sliced avocado and sour cream with house-made chips and salsa

Cuban Pork Sandwich*

Our house-made pulled pork with thick sliced ham, pickles and creamy mustard on a toasted Kaiser with French fries

The B.L.T.*

A generous amount of bacon, juicy ripe tomatoes, lettuce and our herb mayo on rye toast with our side of the day

Lumber Small Kids $8.95

Served all day to kids 12 and under. Includes a juice pouch or milk

Egg and Toast*

1 egg any style, your choice of breakfast meat and toast with a side of fruit

French Toast Sticks*

Served with a choice of meat, real maple syrup and a side of fruit

Chicken Tenders*

Served with ranch dip and fruit

Grilled Cheese*

American cheese on white bread grilled to perfection and served with fruit

À la carte

Basket of Fries 3.50

Pastry Item 3.50 each

(unless otherwise marked)

*Can be made gluten-free or with gluten-free alternatives.
Consuming raw or undercooked meats, poultry, seafood, shellfish, or eggs may increase your risk of foodborne illness.
Dinner Menu

Friday – Sunday | 5 – 7:30 pm

Appetizer $9 Each

Salmon Crostini^

house-smoked salmon, capers, pickled red onion and cream cheese served on rye toast points

Classic Caesar Salad*

romaine lettuce, shaved parmesan, creamy tomatoes, croutons and house-made dressing

Summer Salad*

mixed greens, cherry tomatoes, cucumbers, red onion, and champagne vinaigrette

Heirloom Tomato Caprese Salad*

fresh mozzarella and basil drizzled with balsamic glaze

Fried Chicken Wings*

buffalo garlic Parmesan sauce

Chilled Watermelon Gazpacho*

tomatoes, cucumbers and avocado

Entrée

Bacon Wrapped Meatloaf^ 17

brown sugar ketchup glaze, smashed potatoes and beef gravy with seasonal vegetable

Rosemary and Garlic Marinated Airline Chicken Breast 17

pan jus, seasonal vegetables and smashed potatoes

Classic LGS 6oz Burger* 12

sautéed mushrooms, onions, bacon and bleu cheese; served with French fries and a Kosher pickle

Eggplant and Gorgonzola Stuffed Portobello Mushroom 15

with wild rice pilaf and seasonal vegetables

Grilled Bourbon Brined Pork Chop* 17

mashed sweet potato, bacon honey burboun sauce and roasted pineapple salsa

Pan Seared Salmon^ 18

green peppercorn sauce and cherry tomatoes with seasonal vegetable

Penne a la Vodka 14

roasted Summer vegetables and Parmesan cheese

Cajun Fried Baja White Fish Tacos* 15

topped with pickled cabbage, tomatillo salsa, sliced avocado and sour cream with house-made chips and salsa

Desserts $8

All freshly made on the premises.

Chocolate Raspberry Mousse Cake*

layered with fresh raspberries and chocolate whipped cream

Vanilla Bean Cheesecake

graham cracker crust topped with whipped cream and seasonal fruit

Chocolate Fudge Tart

ganache topped with whipped cream and candied hazelnuts

Mixed Berry Individual Pies

topped with brown sugar oat streusel

*gluten-free option
^may be modified to be gluten-free
LGS To Go

$32.50 per person | Choose 3 courses below (bread included)



$99 family dinner (2 adults & 3 children)
Adults: choose 3 courses below (bread included)
Children: family style Chicken Strips, Macaroni & Cheese and French Fries, choose 3 desserts below.



Call 215-297-9262 to place your order!
Friday – Sunday | 5 – 7:30 pm
Curbside Pickup is available.



Starter (Included)

House-made Focaccia

with butter

Appetizer

Salmon Crostini^

house-smoked salmon, capers, pickled red onion and cream cheese served on rye toast points

Classic Caesar Salad*

romaine lettuce, shaved parmesan, creamy tomatoes, croutons and house-made dressing

Summer Salad*

mixed greens, cherry tomatoes, cucumbers, red onion, and champagne vinaigrette

Heirloom Tomato Caprese Salad*

fresh mozzarella and basil drizzled with balsamic glaze

Fried Chicken Wings*

buffalo garlic Parmesan sauce

Chilled Watermelon Gazpacho*

tomatoes, cucumbers and avocado

Entrée

Bacon Wrapped Meatloaf^

brown sugar ketchup glaze, smashed potatoes and beef gravy with seasonal vegetable

Rosemary and Garlic Marinated Airline Chicken Breast

pan jus, seasonal vegetables and smashed potatoes

Classic LGS 6oz Burger*

sautéed mushrooms, onions, bacon and bleu cheese; served with French fries and a Kosher pickle

Eggplant and Gorgonzola Stuffed Portobello Mushroom

with wild rice pilaf and seasonal vegetables

Grilled Bourbon Brined Pork Chop*

mashed sweet potato, bacon honey burboun sauce and roasted pineapple salsa

Pan Seared Salmon^

green peppercorn sauce and cherry tomatoes with seasonal vegetable

Penne a la Vodka

roasted Summer vegetables and Parmesan cheese

Cajun Fried Baja White Fish Tacos*

topped with pickled cabbage, tomatillo salsa, sliced avocado and sour cream with house-made chips and salsa

Dessert

All freshly made on the premises.

Chocolate Raspberry Mousse Cake*

layered with fresh raspberries and chocolate whipped cream

Vanilla Bean Cheesecake

graham cracker crust topped with whipped cream and seasonal fruit

Chocolate Fudge Tart

ganache topped with whipped cream and candied hazelnuts

Mixed Berry Individual Pies

topped with brown sugar oat streusel

À la carte

8oz Smoked Salmon Pack 12.50

Quart of House-made Chocolate, Vanilla, or Cinnamon Ice Cream* 10.95

6" Carrot Cake 27

carrot cake, whipped cream cheese frosting and salted caramel

6" Vanilla Bean Mousse Cake 27

vanilla cake, vanilla mouse and vanilla Italian meringue buttercream

6" Chocolate Mousse Cake 27

chocolate cake, chocolate mousse and chocolate Italian meringue buttercream

6" Black & White Mousse Cake 27

chocolate and vanilla cake, vanilla mouse and chocolate Italian meringue buttercream

*gluten-free option
^may be modified to be gluten-free
Speak to your server for details
Speak to your server for details
Speak to your server for details
Speak to your server for details
Speak to your server for details
Speak to your server for details
Speak to your server for details