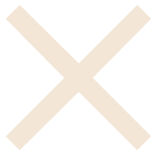 We are OPEN
We have expanded our hours to 7:00 AM - 7:00 PM to help provide you with a dining alternative during this challenging time. We've also expanded our take-out menu and continue to offer outdoor dining.

Due to the Governor's mandate, we were forced to close the Black Bass Hotel and Golden Pheasant Inn. In an abundance of caution, both of those locations will remain closed until March 24, 2021. Our main priority is the safety of our staff and guests. Under these uncertain times, we feel this is a necessary, responsible decision.

But don't forget...gift cards to the LGS never expire. We encourage you to purchase these perfect gifts at the link below.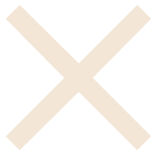 Book Your Visit
We are OPEN with expanded hours, 7 am to 7 pm | View Menu
‹ Go Back
Rick Smyth at the LGS
Saturday, August 29, 2020 ◆ 5:00 - 8:00 pm
**Weather Permitting**
To make a reservation, please call 215-297-9262.
Sit back, relax, and enjoy a casual Saturday evening dinner at the Lumberville General Store while taking in the easy listening acoustic sounds of Rick Smyth. Our talented musical guest will be performing this late summer concert outdoors to help wind down the summer in style.
Rick has honed his guitar skills for decades and has played at various venues throughout the region including Greenwich Village and upstate New York. Enjoy his mesmerizing guitar picking ballads with tunes from Dylan, Neil Young, Cat Stevens, Neil Diamond, the Beatles, the Band, and many more.
Let the coffeehouse vibe emanate around you as you savor your summer meal to the melodic blend of Smyth's folk, rock, and country fusion. Take in the calming canal view, unwinding vibe, and refreshing outdoor air as you enjoy this talented musician's tunes. Join us for a captivating late summer evening of great food, friends, and music.